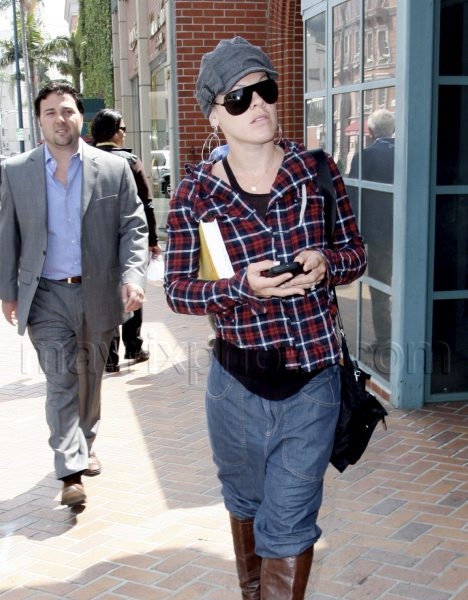 You Can't Say Pink Doesn't Have Style
Pink was running around Beverly Hills yesterday, texting the whole way (although she did look up frequently to check her surroundings — sister is street smart to the max). I love the way she's not afraid to take chances with her look — and I also love that she always looks fabulous, even when it seems like she isn't trying.
Take this little number she's wearing, for instance. She's buttoned her shirt all wrong, but somehow it works. Those pants would make just about anyone look like they have thunder thighs, but she still looks svelte. I want to hate her for it, but it's totally impossible to hate Pink. She's too talented and cool to dislike, which is why everyone loves her so much. Even Simon Cowell digs her, and that guy hardly likes anyone.