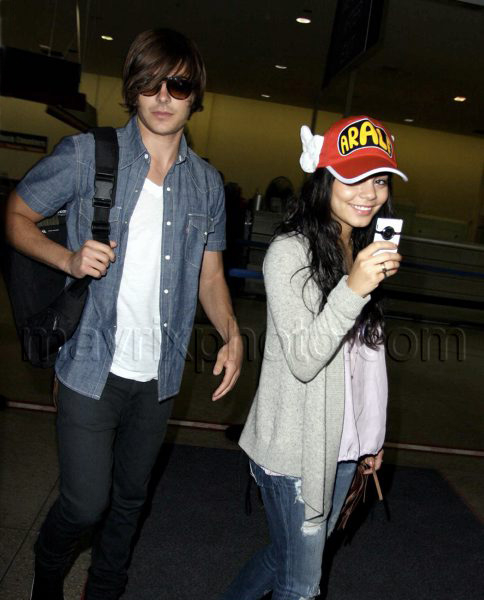 Zac Efron and Vanessa Hudgens Are Back from Japan
Zac Efron and Vanessa Hudgens were at LAX yesterday, after taking a long flight back from Japan. I never really thought about it before, but Zac kind of looks like an anime character, right? I think it's the hair/teeth combo that make him look like a cartoon that has come to life (kind of like that sweet Take On Me music video).
Seriously, if you've never seen that video check it out. It's all the proof that you need that the 80s were the most awesome decade in the history of ever.