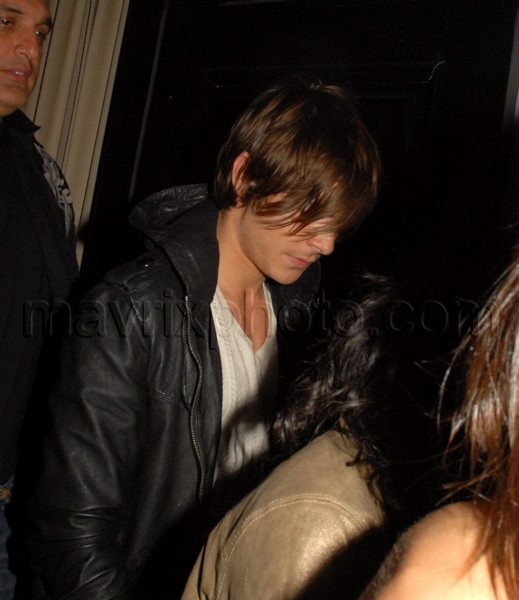 Zac Efron Gets a Q-Tip Shower
Vanessa Hudgens and Zac Efron were bombarded with Q-tips as they left the restaurant Beso last night. The young power couple laughed about the incident as they got into their waiting car, but Zac looked a bit more serious as he was making his way through the crowd outside with Vanessa, probably realizing that the assault was based upon recent photos published of Zac at the 17 Again premiere in London that showed waxy buildup in his dirty inner ear. After they left, the evidence of the assault was littered all over the sidewalk.
Wow. Who knew that the tween crowd could be so flippin' funny? That's really, really hilarious!