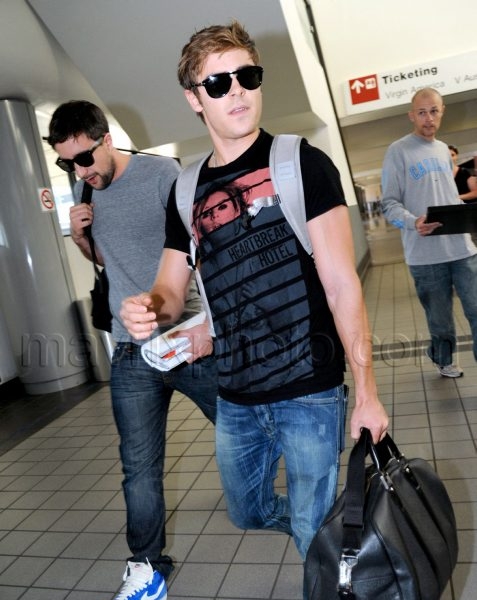 Zac Efron Leads A Charmed Life
Zac Efron got into LAX today, after spending some time up in Canada. Zac recently wrapped filming on his latest project, The Death and Life of Charlie St. Cloud. Word on the street is that Zac spent his Halloween holiday with his HSM costar and girlfriend, Vanessa Hudgens, along with friends Lucas Grabeel and Ryan Phillippe.
Zac's a total heartthrob, has some amazing movies to his credit, is dating one of the biggest young starlets in the industry and hangs out with people like Ryan Phillipe. Must be nice to be Mr Efron!