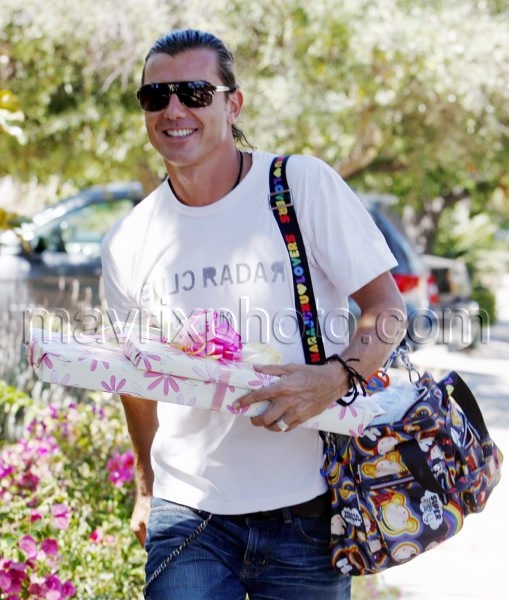 Zuma's Birthday Party
Gwen Stefani and hubby Gavin Rossdale take their kids to a birthday party…. maybe the party ws to celebrate young Zuma's birthday who turned 2 on Saturday, a day late but better late than never!
Also in the mix was the couple's older son Kingston who was zipping around on his bike and had a stick-on tattoo. How very rock and roll! Must take after mom and dad!