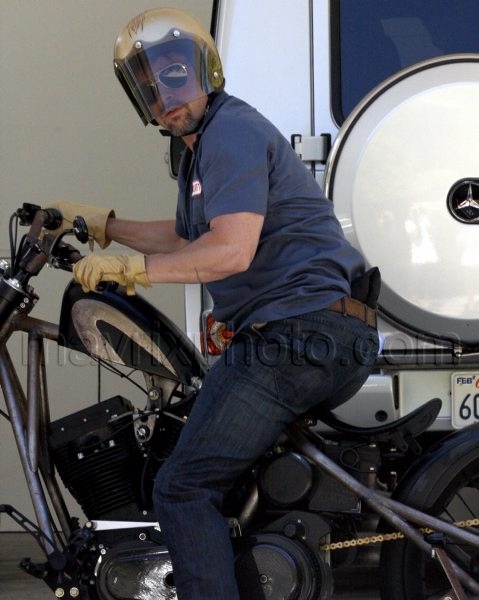 Brad Pitt is Really Into His Motorcycle
Brad Pitt is really into biking lately — it seems like he never walks, drives or flies anywhere! Brad got geared up at a friend's house in Beverly Hills before leaving on his bike yesterday.
Is it just me, or is he looking a little out of shape and old lately?