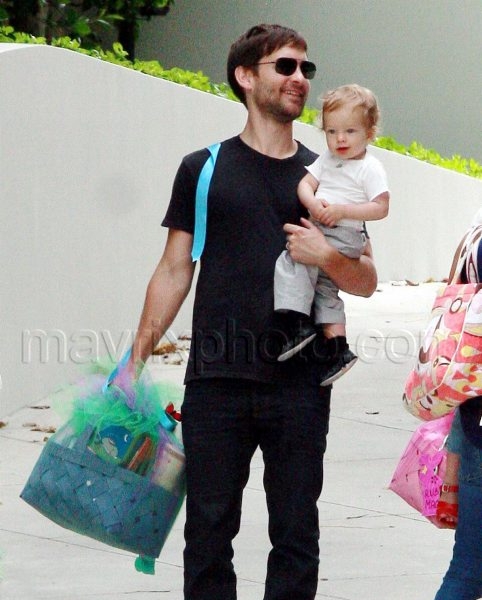 Celeb Families Celebrate Easter
Executive Ron Meyer (also, Tobey Maguire's father-in-law) threw a HUGE Easter party at his home yesterday, and judging by the number of A-list celebrities that showed up, you'd think it was a red carpet event! All kinds of stars brought their families to the party, including Tobey Maguire (of course!), Molly Sims, Jamie Foxx, Goldie Hawn, Gwen Stefani and Gavin Rossdale.
It's hard to say which celeb baby was the cutest — but Tobey's kid is definitely a contender! Adorable!