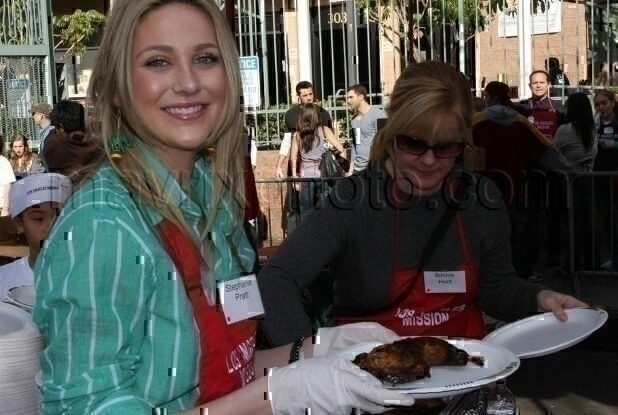 Celebs Celebrate Christmas with the Homeless
Stephanie Pratt celebrated Christmas Eve for the Homeless at the Los Angeles Mission today by helping to serve nearly 3,000 meals to those in need in the Los Angeles area. In fact, a big chunk of the Pratt came out to help, including Vicky Pratt. Other celebs in attendance included Corbin Blue, Bonnie Hunt and Boo Boo Stewart.
Merry Christmas to all!!