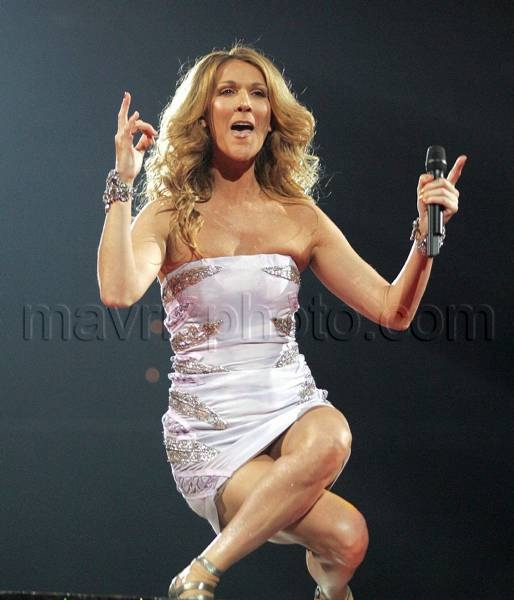 Celine Dion Performs Live
Celine Dion performed live in Sunrise, Florida yesterday as part of her Taking Chances tour. I know some people who would sell their soul to hang out with Celine Dion. Namely, my grandparents. They've seen her live no fewer than a half dozen times, and they can't get enough.
I'm also kind of a closeted fan. Every time I hear My Heart Will Go On, something gets in my eye and I get a little teary.