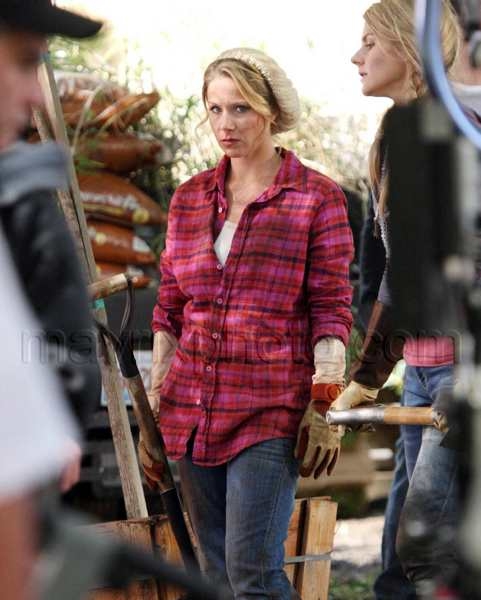 Christina Applegate is Back At Work
Christina Applegate is back working again, and the Mavrix cameras caught up with her as she was filming an episode of Samantha Who? It's good to see her doing what she does best, but I'm kind of surprised she's acting so soon.
As you probably remember, Christina underwent a voluntary double mastectomy in July (only four months ago!!!) in an effort to avoid breast cancer. Good for her…she's an inspiration!