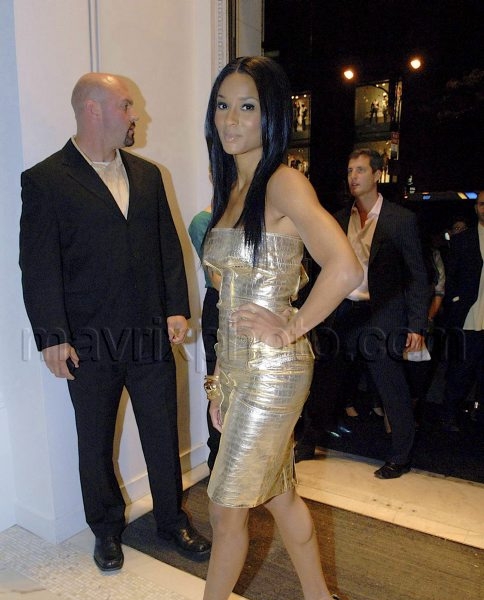 Ciara at Fashion Night Out
Ciara joined the other famous people participating in Fashion Week's Fashion Night Out, opting to hit up the Versace event on Fifth Avenue. Sounds swanky, right?
She's really pulling off a Pocahontas kind of look, and I totally dig it. Her skin is nothing short of perfect, too. It looks like she's wearing nylons, but she isn't. Screw that singing career of hers, she needs to get into modeling!