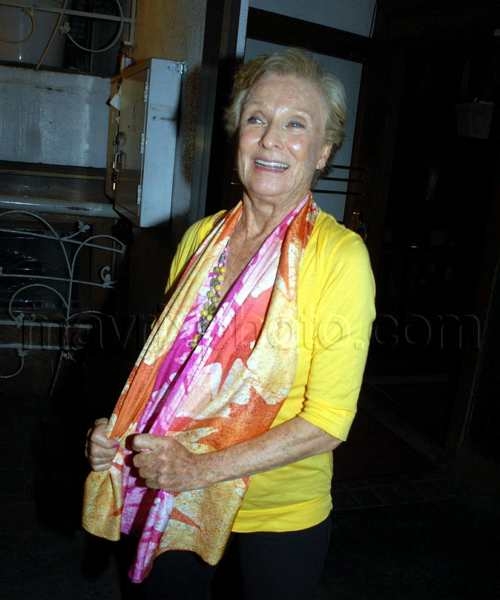 Cloris Leachman, You Just Made My Day!
Lately I've been feeling a little under the weather, which is why yesterday was a slow posting day. It's kind of carried over to today, but I've been struggling through…that is, of course, until I saw these wonderful pictures of Cloris Leachman!
While Kim Kardashian was having a girl's day out, Cloris was dining at Madeos with her family. She's 82 years old, and she doesn't look a day over 65! You can hardly even see her liver spots. Plus, I think she has magical healing powers. I saw these pictures and I instantly felt better.