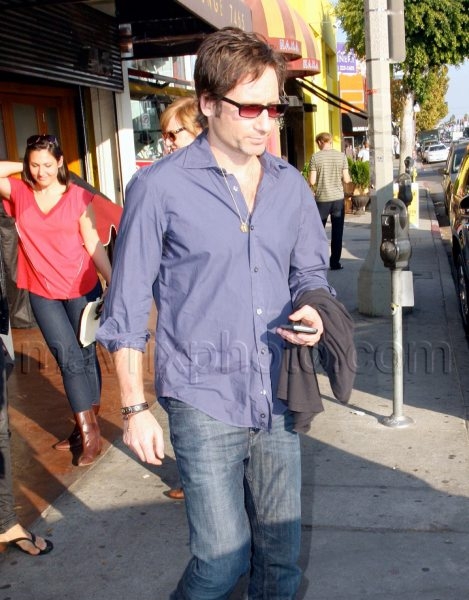 Exclusive: David Duchovny on Melrose!
David Duchovny got picked up by his driver while out on Melrose yesterday.  Duchovny, who recently helped build a "green" home for a family in Illinois on Extreme Makeover: Home Edition, is said to remain optimistic about doing another X-Files film, even though the first didn't exactly smash box office records. In a recent interview, Duchovny said
"As far as the X-files movie I'd like to do next, if we get a chance to do it, would be a return to the heart and soul of the mythology, which is the alien-oriented conspiracy. I think it's natural for The X-Files to have another movie in 2012, so we'll see if we get to do it."
What do you think? Would you see a 2012-themed X-Files movie?