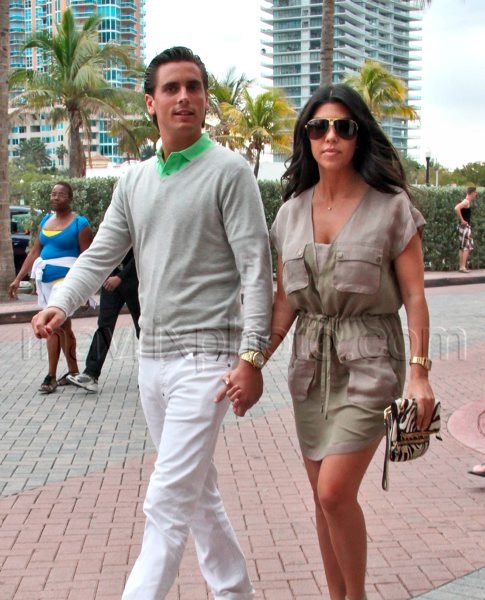 Kourtney and Scott Are Like, So Miami
Kourtney Kardashian and her boyfriend were all matchey-matchey last night as they walked to their hotel, hand-in-hand. It takes a real man to wear animal print, and…well, I'll just leave it at that (I'll let you decide for yourself if you think he can pull those leopard shoes off). Either way, it's very Miami.
Kourtney, on the other hand, went with zebra. If I'm not mistaken, that's a Jimmy Choo clutch that probably costs more than the laptop I'm typing this out on. I'm not hating on her, though. In fact, I'm totally digging her style — how hot are those shoes?!