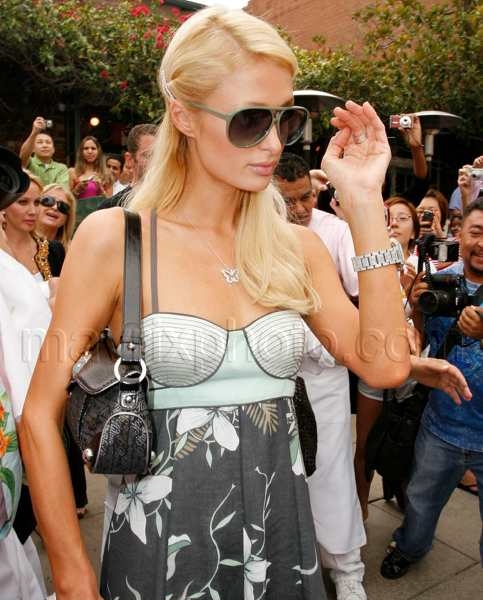 First the Beckhams, Now Paris Hilton?!
Once again, I apologize for any funkiness you may be experiencing with the blog right now. Hang tight, it'll all be over soon. In the meantime, I've got a ton of dirt to dish today, so let's get started!
Paris Hilton is reportedly looking for new digs in London. She's currently there filming her reality TV show My New British Best Friend, and apparently she's fallen in love with the city. Rumor has it that she's even put down a £850,000 down payment on a new place! It's not just your regular house, of course. A source spilled the details:
"It has been a Chinese restaurant, a gin palace, an opium den and in the 19th Century it was a brothel. Metal joists where clients were manacled to the wall for their own pleasure have been sympathetically restored so the juicy past of the place isn't lost. It's thought that sailors, pirates and vagabonds made the short journey from the Thames to smoke opium and indulge in their wildest fantasies after months at sea.

Paris really appreciated the quirkiness of the place – and the knockdown price for such a unique building – and immediately put in an offer."
An opium den with an S&M theme? Why doesn't that surprise me?