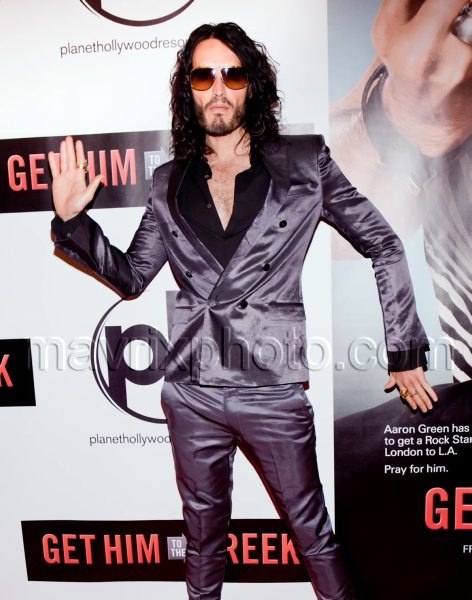 Get Him To The Greek
Russell Brand was at the screening of "Get Him To the Greek" at the Planet Hollywood Hotel and Casino in Las Vegas yesterday.
The bad boy seems to be pretty well behaved of late, I expect due to his lady love Ms Perry. However, that hasn't stopped TV bosses from not allowing the funny man to appear on Johnathan Ross's last show!