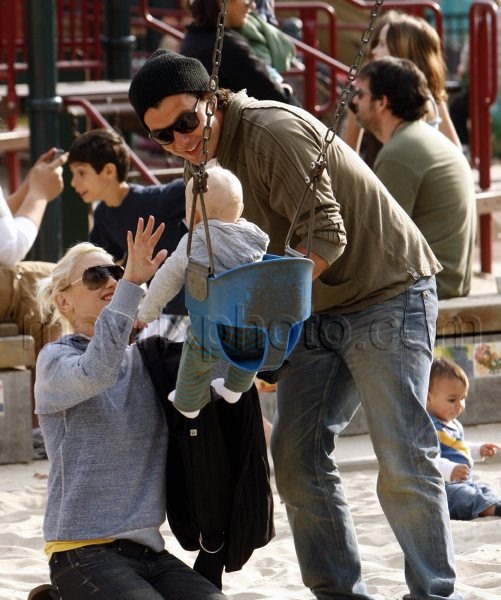 Gwen and Gavin Spend Time at the Park
Gwen Stefani and Gavin Rossdale spent their Sunday in a Los Angeles park playing with baby Zuma. Gwen carried him around and the couple pushed him on the swing and seemed to be having as much fun as he was. Gavin also took some time to read on a bench nearby.
Wonder what he's reading?