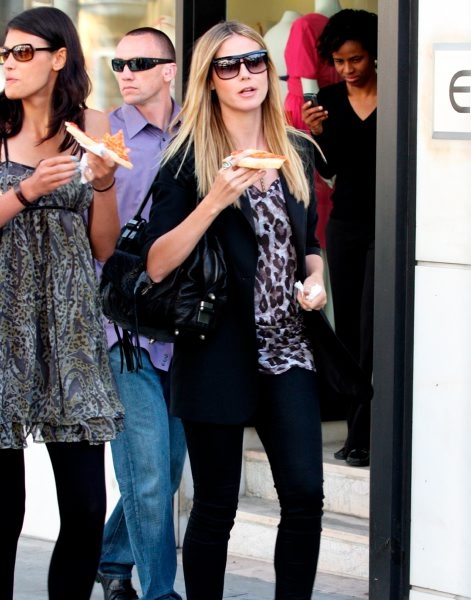 Heidi Klum Eats Pizza?!
If I even smell pizza, I immediately gain 5 pounds and feel like the fattest fattie to ever shovel food into her mouth. Not Heidi Klum, though. She squeezes out a baby, immediately gets her model-esque figure back and eats pizza whenever she feels like it. I have a feeling that if heaven exists, it's something like that.
Heidi grabbed the grub with some friends while shooting a commercial yesterday in Beverly Hills. What a lucky (and genetically gifted) lady she is!