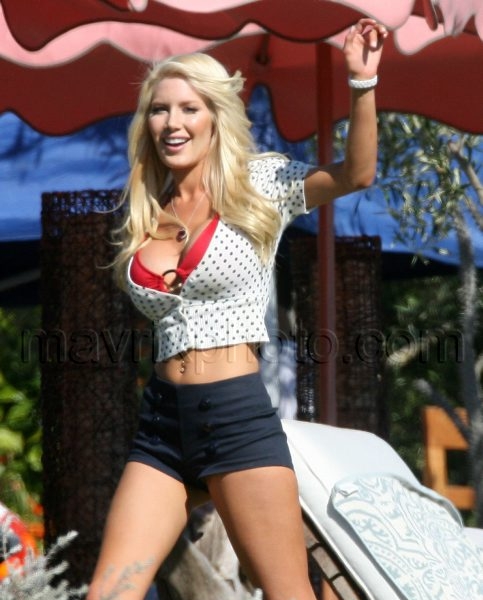 Heidi Montag is Ready for the Big Time
Heidi Montag, who recently debuted her new body after having multiple plastic surgeries, filmed scenes for her first movie role in the comedy Just Go With It (working title: The Pretend Wife) yesterday. The film stars Adam Sandler, Jennifer Aniston, Nicole Kidman and Brooklyn Decker and is due out in 2011. This is big news for Heidi, even if she only plays herself in the film. She's movin' on up!
It was recently reported that Heidi announced she would no longer be managed by her husband Spencer Pratt, opting instead to rely on psychic Aiden Chase. She said:
"Having an intuitive psychic leading my team gives me an edge no one else has."
Well, that's one way to look at it!