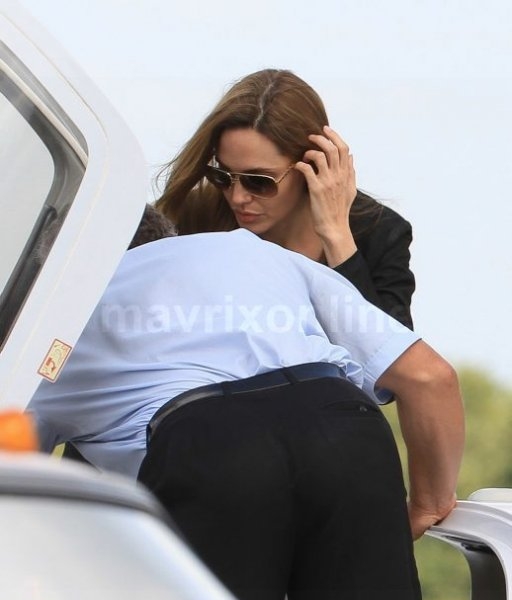 Angelina Jolie Takes Son Maddox On Flying Lesson At Blackbushe Airport
Angelina Jolie took son Maddox Jolie-Pitt with her to ride the friendly skies while taking a flying lesson at Blackbushe Airport in Hampshire, England.
Maddox, 10  took up space in the backseat while he watched his internationally famous mother navigate through the clouds.
The Jolie-Pitt family are currently split, with Angelina and the kids residing in England while partner Brad Pitt hits the press circuit to promote his new film Moneyball.
I'm sure it will be no time at all before the first couple of fabulous is caught canoodling together with their happy family, once again.