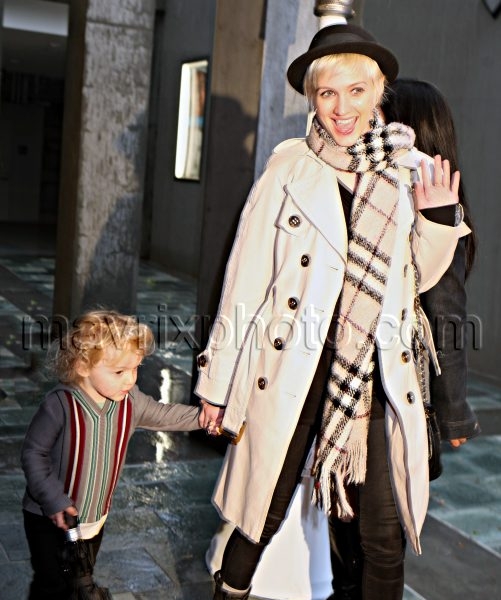 Ashlee Simpson Milk and Bookies
Looking cute in her trench coat, leather trousers, boots and fedora Ashlee Simpson appears to be handling single parenthood very well!
Ashlee, who recently announced her plans to separate from son Bronx's dad Pete Wentz, was all smiles as she took Bronx to the 2nd Annual Milk and Bookies Story Time Celebration in LA yesterday.
And while Ashlee has been caring for Bronx, according to reports there have been discrepancies regarding who will get custody of him, but it seems like Pete and Ashlee only want the best for their son.
Pete has recently said, "I have nothing but love and respect for her….Going through something like this isn't easy, but we're friends and the most important thing is putting our son first."