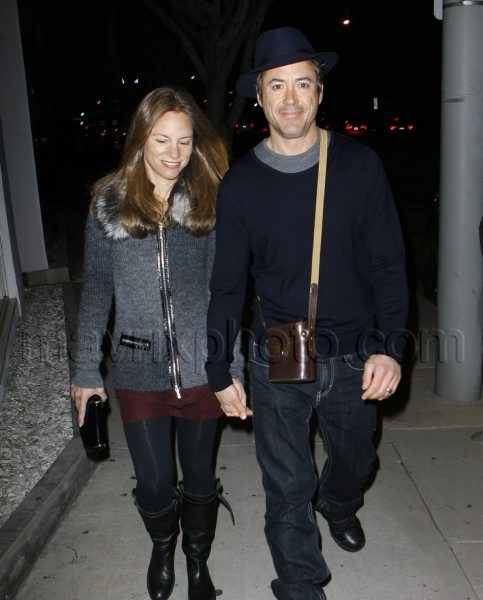 Robert Downey, Jr. and his Wife in West Hollywood
Robert Downey, Jr. is one of my favorite actors of all times (shout out to Less Than Zero), so I always get pretty psyched whenever I get a chance to blog about him. Last night, RDJ and his wife, Susan Levin, took a stroll in West Hollywood and stopped for some late night coffee.
How adorable are these two? They were holding hands and laughing — the perfect picture of a happy couple.