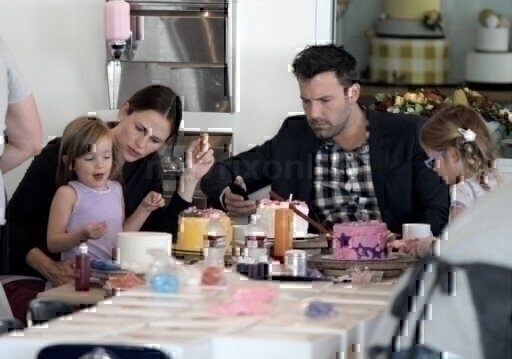 Ben and Jen Decorate Cakes With Daughters
It's a family affair for the Affleck's as Ben Affleck and wife Jennifer Garner are seen decorating a make-your-own cake along with their daughters Violet and Seraphina at Duff's Cakemix in West Hollywood.
The lovely family appeared to be having a great time as they use their own creativeness to decorate each masterpiece.
The actress-slash-mommy was all smiles enjoying her coffee while helping Seraphina with her yellow cake.
While the director/producer/actor/daddy, how many titles can Ben have?, was seen taking pictures as well as helping Violet tackle her pink and purple cake.
The happy family left all smiles after sharing a great moment together.