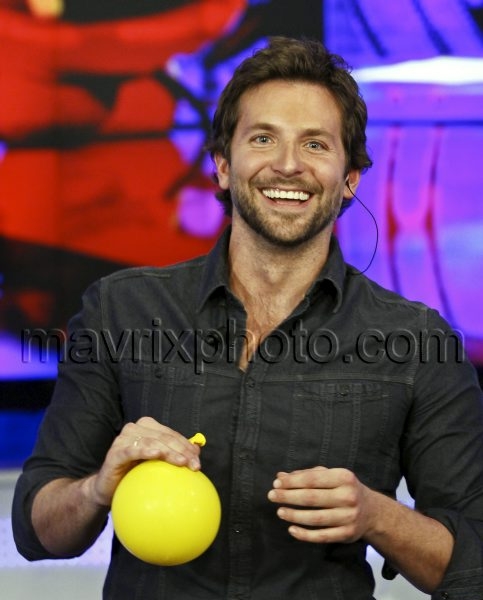 Bradley Cooper Fun and Games
Mr. Handsome himself got right in to the fun while making an appearance on the Spanish variety show "El Hormiguero" the other day while in Madrid where he's promoting "Limitless".
Playing with a balloon, hanging with puppets and clapping along with a big smile on his face Bradley seemed to be having a great time!
Far different from what we'll soon see him as when "The Hangover 2" hits cinemas where his character might just get in to far more trouble than last time.