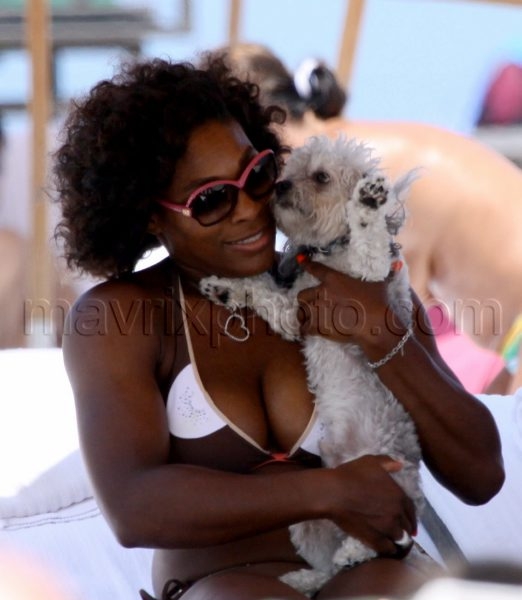 Serena Williams' Puppy Love
Serena Williams got some loving from an adorable dog that came by for a visit on the beach yesterday. Serena was enjoying a day of relaxation after her defeat against Victoria Azarenka in the Sony Ericsson final and showered the little dog with love. Serena's own dog, a Jack Russell Terrier named Jackie, was also with her on the beach.
Williams was joined be her sister Venus and friends.  The group had lunch, chilled at the beach, took a dip in the ocean and rode a jetski (which she fell off, but more on that later). It's okay, coordination isn't exactly my bag, either. Also, I don't know where that dog came from or who its owner is, but I'm 78% sure his name is Scruffy. You can't own a dog like that and not name him Scruffy.