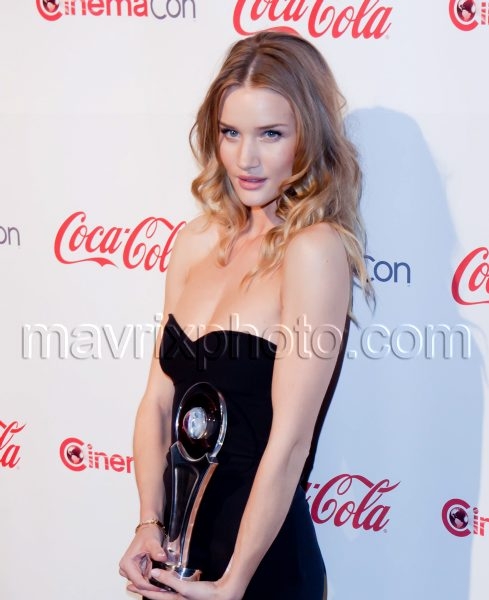 CinemaCon Big Screen Awards
CinemaCon week wrapped up last night with a star studded awards ceremony honoring some of the freshest and brightest new Big Screen talent.
Actresses Blake Lively and Rosie Huntington-Whiteley, who co-star in the upcoming fantasy action flicks "Green Lantern" and "Transformers" respectively, both looked stunning as they picked up their trophies during the 2011 CinemaCon Big Screen Achievement Awards, held at Caesars Palace in Las Vegas.
"Thor" actor Chris Hemsworth, "Arthur" star Russell Brand and Ryan Reynolds were also on hand, bringing a bit of handsome fashion to the night.