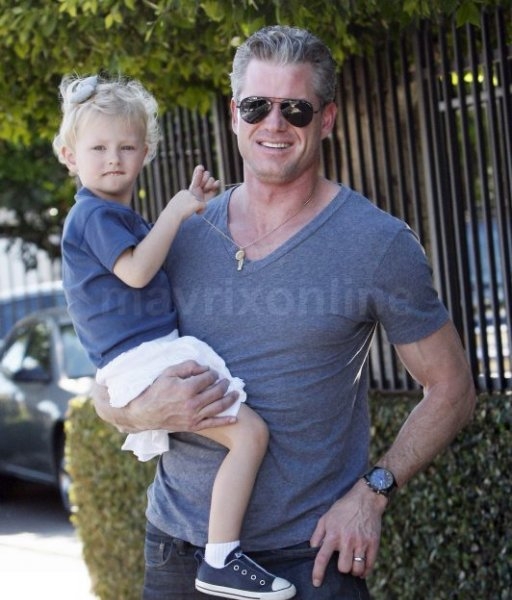 Eric Dane Toy Store Shopping With Daughter
'Grey's Anatomy' star Eric Dane was spotted taking his 2 year old daughter, Billie Beatrice to Puzzle Zoo Toy Store in in Hollywood.
Eric and his lovely daughter, who he shares with wife Rebecca Gayheart, seemed to enjoy their special daddy & daughter time as they looked at various toys.
The hunky star carried his daughter out of the store after making a purchase.