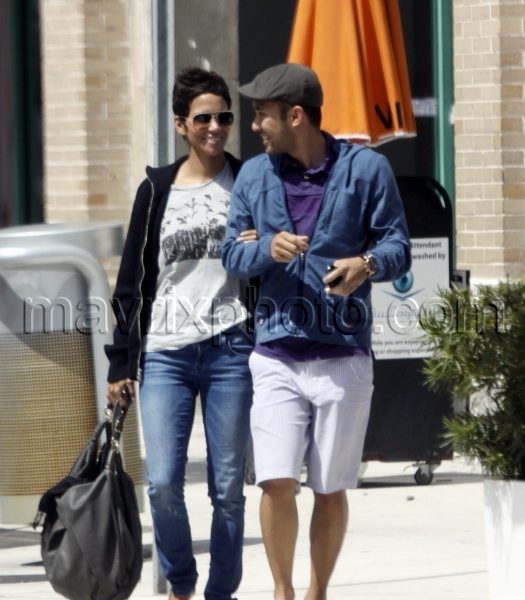 Halle Berry Miami Break
Oscar winning actress Halle Berry was looking relaxed and happy today in her laid back sweater, skinny jeans and gold sandals as she lunched with friends in sunny Miami Beach.
Halle has been enjoying her weekend off from work on the romantic comedy "New Year's Eve" while her ex-beau Gabriel Aubry is caring for their daughter Nahla in New York.
Enjoy your time off Halle!