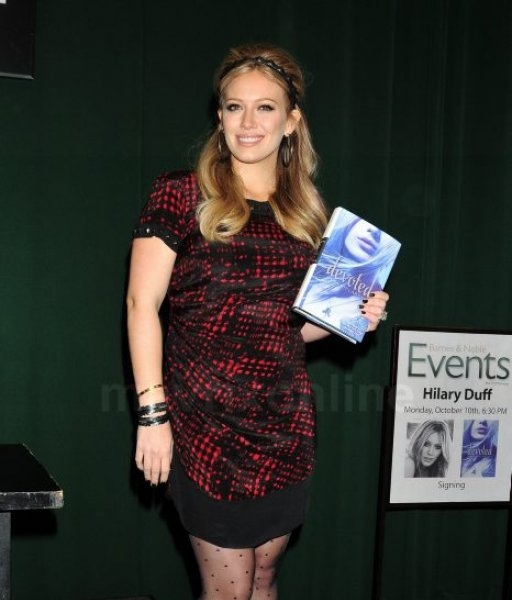 Hilary Duff Gets Devoted At Barnes & Noble Book Signing In New York
Hilary Duff has a lot to be thankful for. The model, actress, singer & author is celebrating the release of her second novel "Devoted" after announcing her pregnancy last month.
Apparently the pregnancy glow is doing wonders for Hilary who looked amazing in a printed shift dress, polka-dotted tights and flashy neon colored pumps. Who said motherhood had to be unfashionable?
The 24-year-old mom-to-be flew to New York to sign copies of her latest book "Devoted," which like her first novel "Elixir" will be filled with mystery and adventure, picking up where the first novel left off.
Duff explained that "Devoted" is the second book in the trilogy and although she's busy hitting bookstores to promote "Devoted" and getting ready to be a mommy, she's already preparing to write the final book.