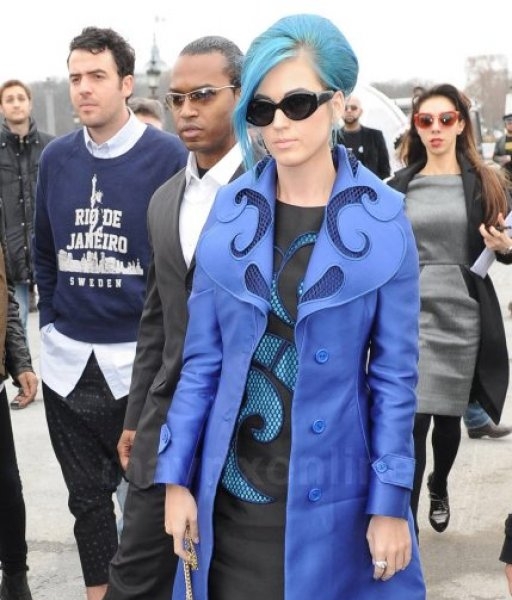 Katy Perry Arrives To The Viktor & Rolf Runway Show At The 2012 Paris Fashion Week
"Teenage Dream" Katy Perry arrived to the Viktor & Rolf runway show at the 2012 Fall/Winter Fashion Week decked out in blue hair like she was her "Smurf's" chracter Smurfette.
In addition to her bright blue hair, Perry complimented the look with a a black dress with shades of blue and a matching cobalt blue overcoat and shoes.
However, the part of her ensemble that made the biggest splash was her blue and white pill shaped clutch labeled 500 mg, as though it were an actual medicine.
Perhaps, all the shades of blue are indicative of Perry's current emotional state, as the popstar is widely known for her outrageous fashion choices, and wild hair styles.