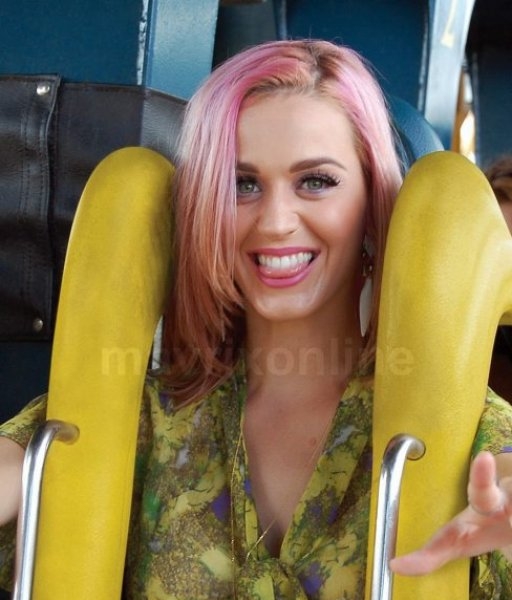 Katy Perry Hangs Out at Six Flags Great America
Katy Perry took some time off of her California Dreams 2011 Tour to let loose and have a little fun at Six Flags Great America in Chicago with her dancers, crew and Natalia Kills (her opening act). Sporting funky cool pink hair, Perry fearlessly tacked even the most intense rides, including Raging Bull, SUPERMAN: Ultimate Fight and BATMAN: The Ride. Afterward, the group headed to their next concert destination.
How awesome would it be to A) be at a super cool amusement park and then B) sit on a ride next to Katy Perry? I'm sure kids at the park were pretty freaking pumped about it — color me jealous!