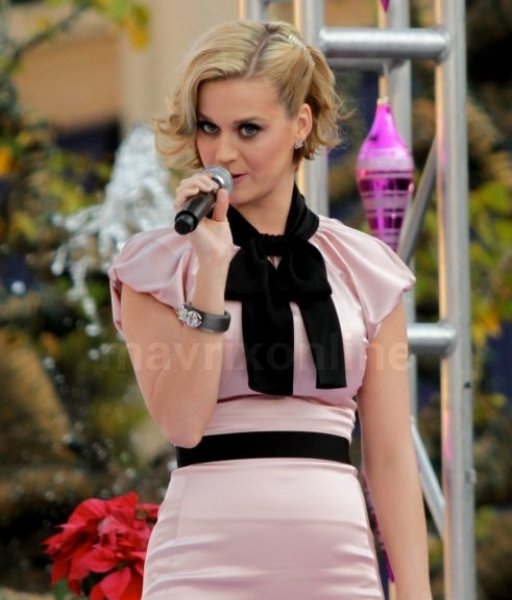 Katy Perry Purrs All Over New Fragrance Meow At The Grove
Pop star and Billboard music record holder Katy Perry is dominating something other than music, and it's the fragrance industry.
The "Last Friday Night (T.G.I.F.)" singer just launched her second fragrance "Meow! by Katy Perry" at an event at The Grove in Los Angeles to promote her latest venture.
"Purr" was a very personal project for Perry, who was involved with all areas of the fragrances production. The scent opens with hints of peach nectar & forbidden apple and evolves into a rich floral scent.
Perry left her usual over-the-top outfits at home and donned a pink silk a-line cocktail dress with black accents. However, it was her lightened blonde hair with pink highlights that people were really buzzing about.
Perry has recently begun lightening her typically black hair to her natural color of blonde and the trip along the way to see the color variations has been exciting to experience.