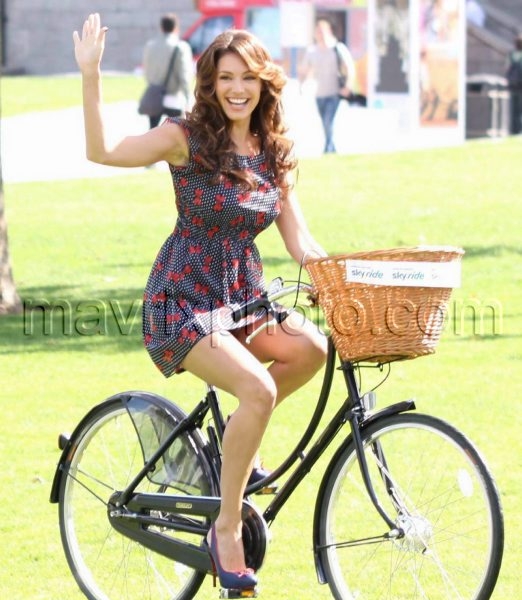 Kelly Brook and London Mayor Sky Ride
London's Potters Fields Park just got a bit prettier and greener today thanks to the ever effervescent Kelly Brook and her bike.
Kelly, who donned a polka dot and bow patterned mini dress with matching high heels, cycled through the park today with London Mayor Boris Johnson to launch Boris' second Sky Ride event that will take place next Sunday.
On September 5th cyclists will have the chance to bike along 15 km of traffic free roads in Central London, passing many landmarks including the River Thames, Tower Bridge and City Hall in the initiative organized by the Mayor, Sky and British Cycling.
Not too sure if many of the cyclists will choose to wear Kelly's type of outfit on the weekend, but either way they're sure to have fun.