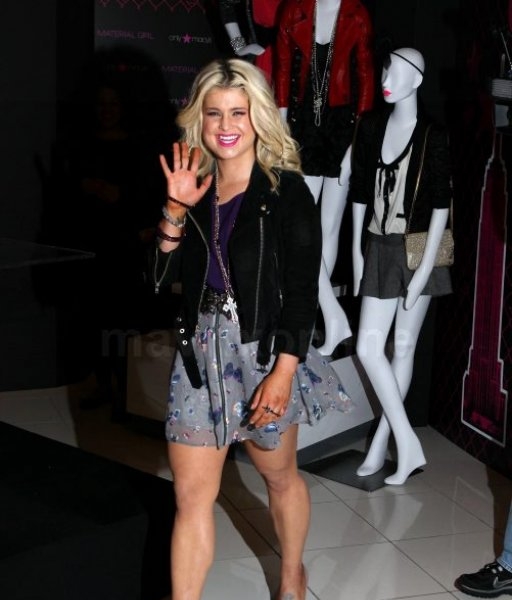 Kelly Osbourne Stands As Judge For The Material Girl Lucky Stars Model Search At Macy's
Material Girl spokesmodel Kelly Osbourne serves as a judge in an open casting call for the The Material Girl Lucky Stars Model Search at Macy's Dadeland Mall location in Miami.
Kelly sported a fresh Material Girl look incorporating the colors of the season with a purple top, a taupe skirt with purple flowers, taupe shoes and a black leather jacket.
Pop icon Madonna and her daughter Lola, creators of the Material Girl brand explain the contest saying"
This is not your standard model search. It's more about attitude. We are looking for a stylish, adventurous, creative, free spirit. We're both looking forward to meeting the ten finalists in New York in December.
In addition to the Miami casting call, there will be additional ones at Macy's in Chicago, San Francisco and Los Angeles giving more Material Girls a chance to win.