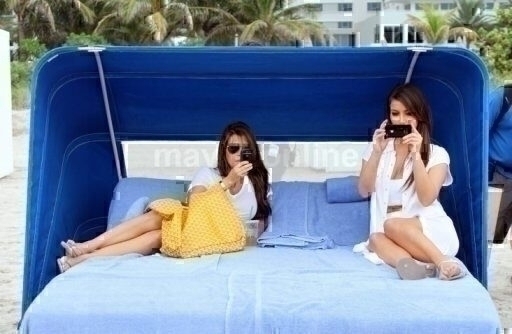 Kim Kardashian Hits The Beach – Warning Dangerous Curves Ahead
Kim Kardashian and her sister Kourtney hit the beach today to film a segment for their reality show.
Been trying to think of a word to describe this scene. Think "Wow" does it! Kim looks absolutely amazing in a white one-piece and a gold cinch that showed of her tiny waist and curves perfectly.
New mom Kourtney stayed more covered up but showed that she is quickly regaining her pre-baby body.
The girls drew quite a crowd of fans during their time on the sand. Kim took a dip in the ocean… sorry only up to her knees, while Kourtney took in the sights from her lounger sipping a cold drink.
I vote Kim for next Bong Girl!