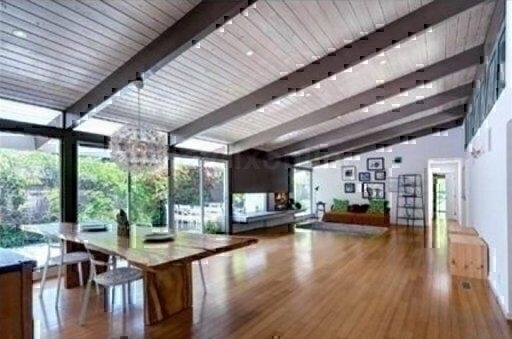 Lena Headey Sheds Her New Home For A Better Game Of Thrones A La Queen Cersei
Watch out "Game Of Thrones" fan boys, the beautiful Queen Cersei Lannister actress Lena Headley put her Mid-Century Los Angeles home on the market at an asking price of $1.349 million dollars.
Heady's 1959 post and beam home, located in the secluded Laurel Hills area of Los Angeles, maintains the sort of clean and icy look that cold Queen Cersei would be proud of.
The home boasts 3 bedrooms and 2 1/2 bathrooms with bamboo floors, a separate living room and dining area built entirely of glass walls showcases impressive views of the surrounding outdoor area.
Photo courtesy of Realtor.com