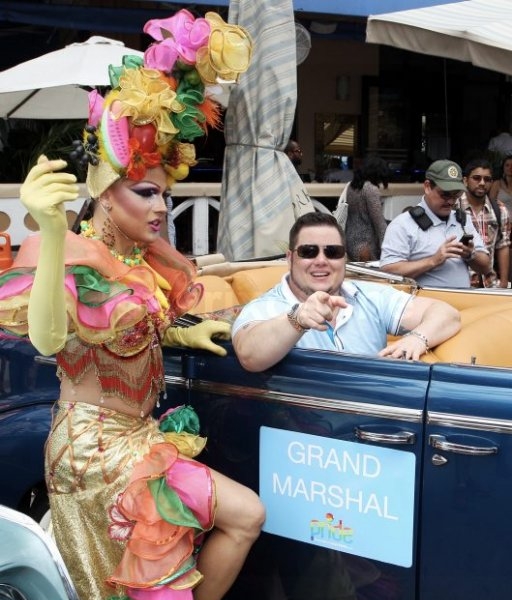 Miami Beach Gay Pride Parade Chaz Bono Enjoys Performances By Jojo & Jessica Sutta
Master of ceremonies and the 2012 Miami Beach Gay Pride Parade Grand Marshall, Chaz Bono enjoys the festivities, which included a performance from former Pussycat Doll Jessica Sutta & pop star Jojo.
Chaz wore a chinstrap and sunglasses to deflect from the brilliant Miami sunshine while waving at fans and friends of the pride movement in the Miami area.
Throughout the day a bevvy of performers took to the stage in order to entertain the energetic crowd, including a set by Jojo and Jessica.
Jojo wore a coordinated Native American printed outfit in white and fluorescent green and Jessica Sutta who opted for a bright white halter neck jumper.