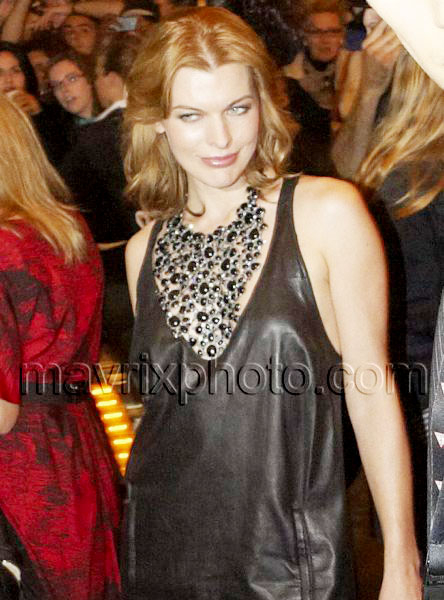 Milla Jovovich "Stone" Premiere Toronto
Model, mommy and actress Milla Jovovich got leggy for the premiere of her new flick "Stone" held at the Elgin Theater during the Toronto International Film Festival.
In her leather mini dress, accented with a large statement necklace, Milla posed on the red carpet and later excited ticket holders when she walked on stage for a brief Q&A session with her co-stars Edward Norton and Robert De Niro (who was also joined on the red carpet by wife Grace Hightower).
In the dramatic thriller Milla plays a sexy seductress and by the looks of it she can play the part perfectly.