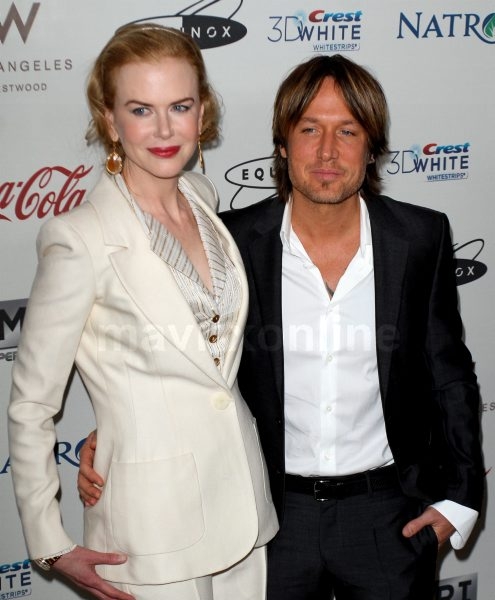 Nicole Kidman attends Gold Meets Golden Event at Equinox Gym
Nicole Kidman and husband Keith Urban attend the Gold Meets Golden Event at the new flagship Equinox Gym in West Los Angeles.
Looking quite classy, Nicole wore an off white pant suit with patterned high heels and her lovely red hair pinned up while her Country singing husband wore a simple black suit white a white shirt.
Also in attendance at the event was Rocker Jon Bon Jovi and George Clooney's main squeeze, Stacy Keibler who wore a royal blue patterned dress with black high heels and a black purse.