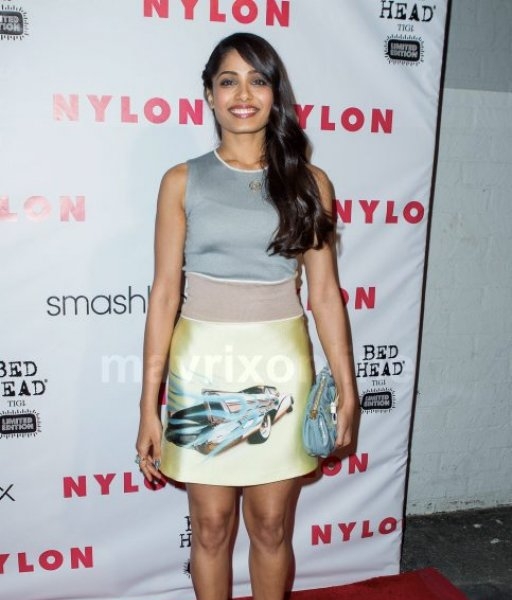 Nylon Magazine Celebrates It's 13th Anniversary At Smashbox Studios With Frida Pinto
Slumdog Millionaire actress Frida Pinto shined on the red carpet of Nylon Magazine's 13th Anniversary held at Smashbox Studios in Los Angeles.
Pinto opted for a head-to-toe Prada look in yellow and blue pastel colors, which was perfect for the post Easter festivity and the burgeoning springtime weather.
In addition to Pinto, up and comers Debby Ryan, Alexander Ludwig, Renee Olstead and Bella Thorne were also on hand for the event.