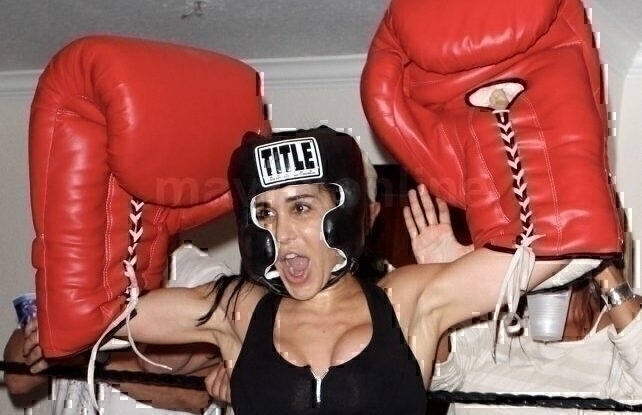 Octomom Boxing is Cheap Entertainment
Nadya Suleman, best known for her real-life role as Octomom, boxed in front of a packed crowd at the Ocean Manor Resort in Fort Lauderdale last night. She fought in three one-minute rounds against Cassandra Andersen, a bartender at the Playhouse Gentlemen's Club who was chosen out of 1,400 would-be celeb boxers. I wasn't kidding when I said it was cheap entertainment — tickets were just $28.75 each, so it's no wonder the place was sold out. Git that money for charity your kids, Octo!
Also in attendance was Michael Lohan, who apparently wasn't invited to Kim Kardashian's wedding (Dina and Lindsay Lohan made the guest list, though). Word on the street was that things got a little heated in the ring, and there was some controversy surrounding the split decision outcome.