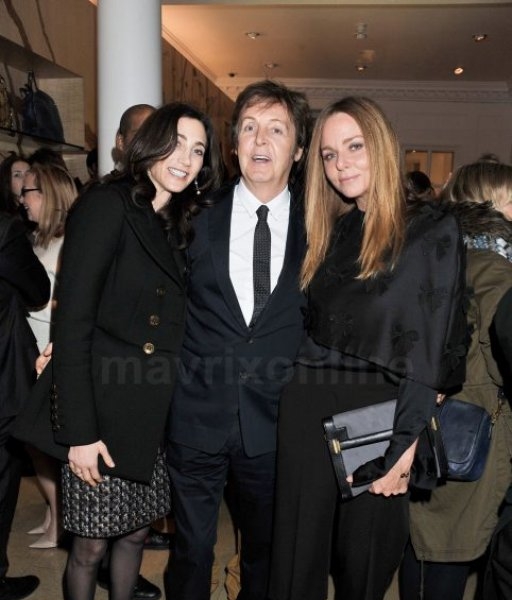 Paul McCartney & Nancy Shevell Attend Stella McCartney's Christmas Light Ceremony
Former Beatle Paul McCartney was on hand with his new bride Nancy Shevell to lend support to daughter Stella as she kicked off the holiday season by turning on the Christmas lights in her Bruton Street Boutique.
The trio posed for photos, all looking cheery and ready for the impending winter weather before the newlyweds stood alone, embracing and looking very much in love.
Stella dressed all in black, wearing a silk top with a black knee-high pants, black tights and black heels. Shevell wore a black coat over a tweed skirt with flats, keeping things comfortable.
It's always a joy to see the whole family together, enjoying each other's company and supporting each other in their business ventures.