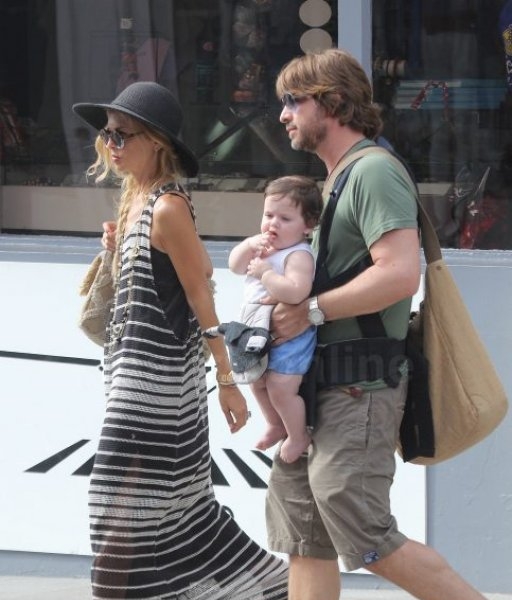 Rachel Zoe & Family Make A Project Out Of Their St. Barthelemy Vacation
Celebrity stylist Rachel Zoe manages her fashion empire as well as being a new mom with grace and proved it while on holiday with her husband Rodger Berman and their infant son Skyler in St. Barthelemy, France.
Not only does the famous fashionista manage to look fresh and chic but so does her entire family, proving that being a mom means you can keep up your savvy fashion sense not only for yourself but your entire family.
Zoe sported a loose fitting striped maxi dress with her signature giant black sunglasses, black platform sandals and a giant wide brimmed black hat to complete the bohemian inspired look.
The handsome family cut busily through the city while completing errands and spending time together, and enjoying time away from their hectic schedules.