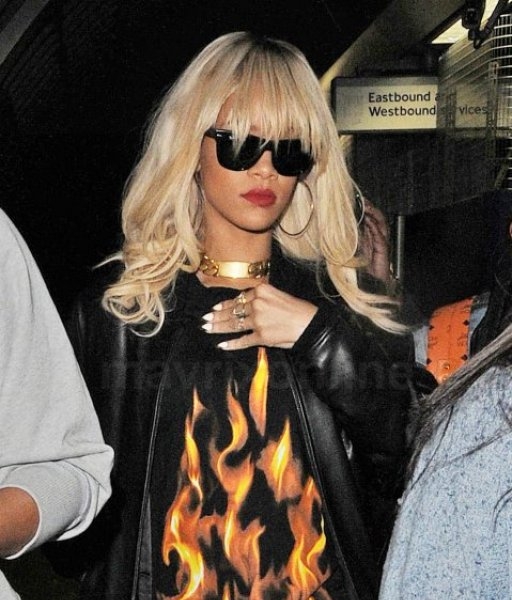 Rihanna Takes The Tube With Fans To Drake's London Concert
Rihanna may have been Loud over two albums ago, but last night she was screaming for attention while taking the London Underground Train to her pal Drake's concert with her fans.
The "We Found Love" singer dons over-the-knee Christian Louboutin boots with tiny cutoff black shorts with a flame top, a black leather jacket and Ray-Ban sunglasses looking fun and festival ready while taking the train to see Drake perform at the O2 Arena.
Rihanna comments that she enjoys taking public transportation because it keeps her in touch with her fans saying:
Me and my fans went to the concert together. That was the coolest part. I enjoyed it. I'm not afraid of interacting with people.
Which appears to be the case as the pop star is all smile traveling through London with friends and fans!