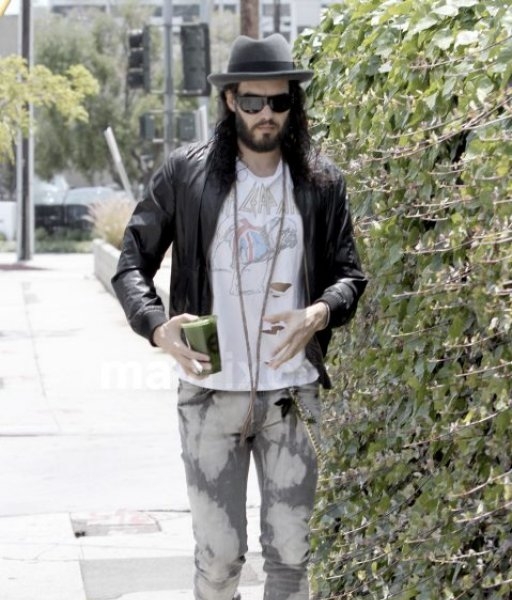 Russell Brand Stays On Sobriety Track With AA Meeting
Russell Brand, wearing his very own brand of casual chic, keeps his sobriety on track with an AA meeting. Wherever he is, he always makes sure for time for his meetings which is good to see. But I'm not so sure about the green alien drink in his hand, yeah I'm sure it's good for you!
Russ was wearing a Def Leppard T-Shirt so I guess he is still in Rock Of Ages mode. The premiere is up soon for the movie and likewise is his birthday in a couple of weeks.