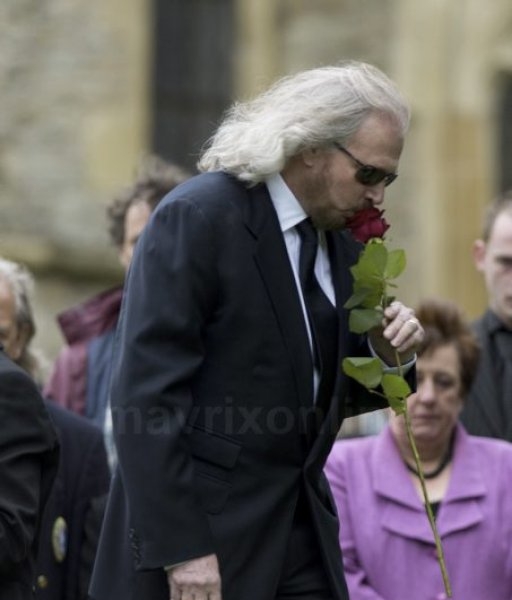 Sad Farewells At Funeral For Legend Robin Gibb
Heart-breaking farewells were said today by close family members and friends at the private funeral of musical legend Robin Gibb.
Robin who is best known as a member of the hugely successful 'Bee Gees' sadly lost his battle with cancer last month at the age of 62. His legacy for the world however will be the songs he has left behind that have touched the hearts of so many.
Paying their respects today were his family including brother Barry Gibb, his wife Dwina and son RJ.
Robin's successes over the last six decades pay tribute to his incredible and indelible talent. Not only was he singer and songwriter, he also played the piano,guitar,bass and violin.
His contributions have not gone unrecognized or unrewarded however, for example he was inducted into the Songwriters Hall of Fame at the Grammy Museum in 1994, and in 2002 he was made Commander of the Order of the British Empire along with is brothers Maurice and Barry.
Robin, alongside his brothers, helped the Bee Gees became one of the most successful pop groups of all time with hits such as Night Fever, Stayin' Alive, Jive Talkin' and How Deep Is Your Love.
Although the service today was a private and intimate affair, fans will reportedly be able to honor Robin at a public memorial expected to be held at London's St Paul's Cathedral in September.