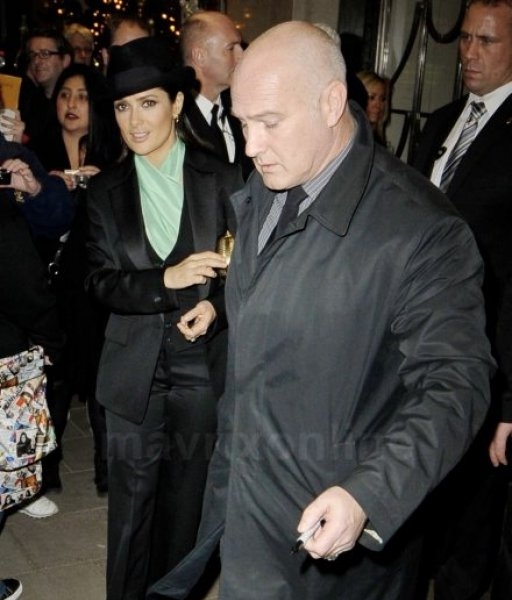 Salma Hayek Conceals Her Dangerous Curves In A Tuxuedo
Puss In Boots star Salma Hayek was one hot pussycat, looking fresh faced and chic exiting her London hotel in a three piece tuxedo.
The suit managed to hide Salma's world renowned figure, leaving only the skin of her hands and face exposed to the crowds outside her hotel.
Hayek, 45, used a light green scarf underneath the vest to act as a shirt and give the overall look a contemporary feel and polishing that off with a black top hat.
Hayek was in London to promote Puss In Boots with co-star Antonio Banderas, where she attended the premier earlier in Leicester Square.