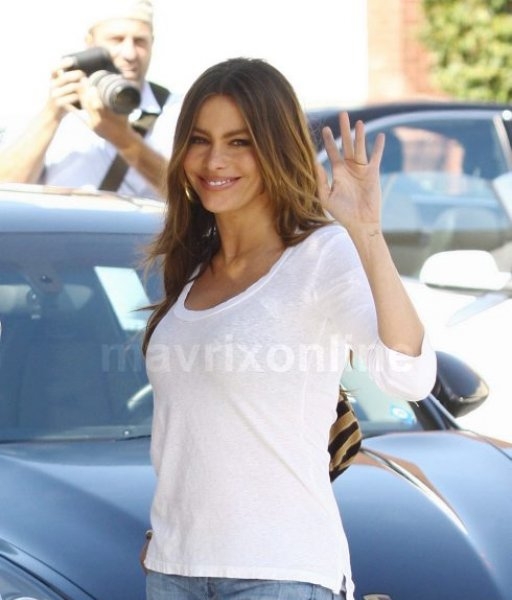 Sofia Vergara & Beau Nick Loeb Share A Meal At La Scala
Emmy award winning actress Sofia Vergara continues to make the entire universe jealous when stepping out with her boyfriend, 35-year-old Republican environmental businessman Nick Loeb at La Scala restaurant in Beverly Hills.
The 39-year-old star of "Modern Family" didn't just sport a hot boyfriend but the amazing ability to rock a plain white t-shirt and a pair of tight flared jeans like a 21-year-old.
The hot mama recently launched a clothing line with K-Mart for the woman that wants to inhabit a little bit of sex appear for a bargain price.
I think the really important question we're not asking is if Sofia's line of clothing just won't make me feel like a sex symbol but look like one.