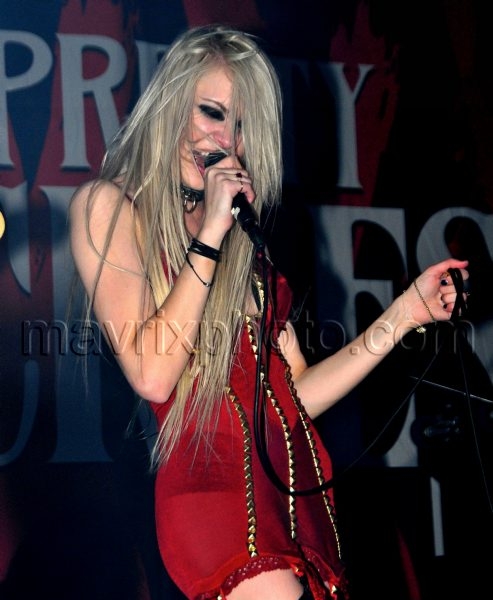 Taylor Momsen Pretty Reckless
With her "Gossip Girl" days on hold blonde, garter belt wearing rocker Taylor Momsen has embarked on her North American tour with her band The Pretty Reckless.
Having already made a stop in Montreal and New York, as seen here at the Santos Party House last night, the singer-songwriter is playing in Philadelphia tonight and following up in Chicago next week.
The 17-year-old who is turning heads and raising eyebrows with her flirtatious performances appears to be relishing the touring life…looks like her early days of writing music are paying off.
But despite her success with the band Taylor seems to still hold "Gossip Girl" close and is very thankful that the show has been supportive of her choice to commit to The Pretty Reckless while she says she'll 'possibly' be back for next season.