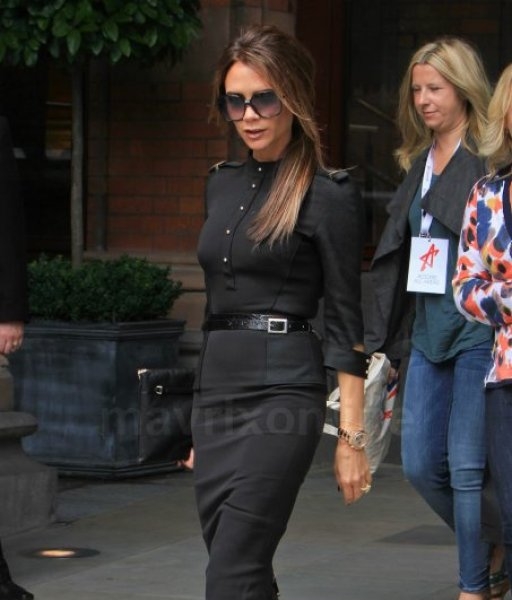 Victoria Beckham London Photo Call For Viva Forever
Victoria Beckham steps out in London for a press call with the rest of her Spice Girl.
VB was at the 'Viva Forever' Press Launch which is the new musical based on the 'Spice Girls' songs….. for a minute there I got excited, I thought they were reforming!
Victoria, as ever, was dressed stylishly for the photo op wearing a sleek black dress and peep toe shoes.